RFID: Connecting the Dots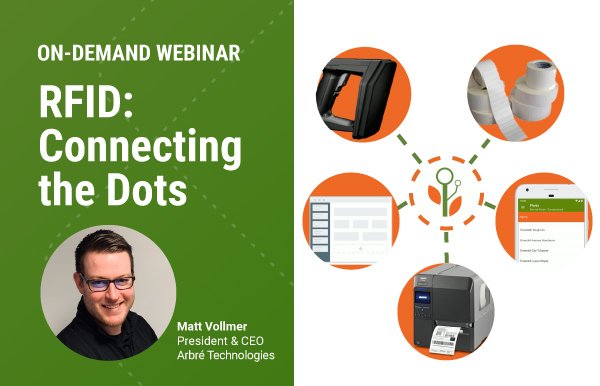 Could you use more time, extra hands, or less time spent on counting and data entry?
RFID technology can help with the time and expense of inventory management, but many solutions source products from multiple vendors and make the customer the guinea pig.
In this webinar, Matt Vollmer, President of Arbré Tech, shares important insights, including:

What RFID is and how it can automate inventory and scale your business
How RFID tags and labels, label printing software, thermal printers and encoders, readers, and software work together
Why all solutions are not created equal
How to skip the trial-and-error and avoid becoming a guinea pig
If you want to fast-track your RFID project and skip the learning pains of implementing your own RFID solution, this is a must watch.
The webinar replay is available by request. Please fill out this form to request access. You'll receive a link to the recording via email in the next 1 to 3 business days.