RFID Applications: Use Cases, Pearls & Pitfalls
Watch this recorded webinar where we discuss the details, challenges, and evolution of Bluestone Perennials's RFID project.
How to Successfully Launch an E-Commerce Platform
In this blog series, we lay out everything you need to consider to make the jump into e-commerce.
Guide to RFID Equipment for Horticulture
Our guide will introduce you to everything you need to get started with using RFID in your horticultural business.
Manage Your Inventory the Easy Way
RFID Application at Bluestone Perennials
ArbreScan: Autonomous Inventory Tracking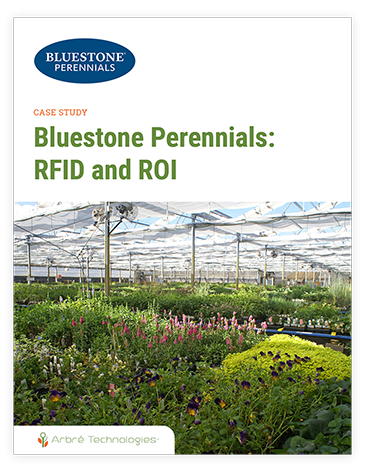 Nursery: Bluestone Perennials
Learn how Bluestone Perennials streamlined its business processes and ovecame their biggest obstacles.