Bamboo Reforestation Project
Arbré Technologies is helping take climate action and offset deforestation by providing the RFID tracking system for giant bamboo being planted on nearly 4,000 acres on the Philippine island of Mindanao. 
The company is a subcontractor on a USAID-funded contract awarded to BUKTAMACO, a Philippine local cooperative and the commercial arm of the Bukidnon Tagoloanon Tribe. They are teaming up with Rizome Bamboo, a U.S.-based bamboo construction materials company.
The project delivers against several United Nation's Sustainable Development Goals, and is the first emissions-reduction project working with bamboo at scale.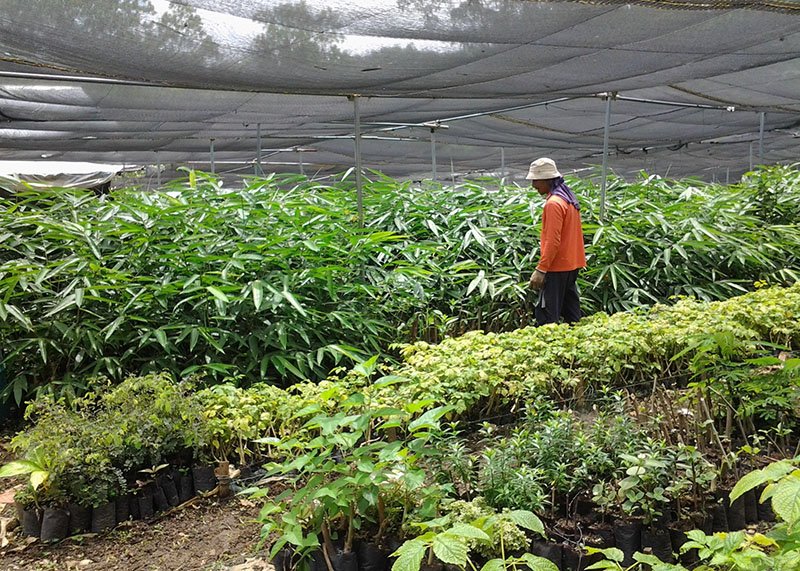 A bamboo nursery on the island of Mindanao in the Philippines / Photo courtesy of Rizome Bamboo
The project provides economic opportunities to rural communitites / Photo courtesy of Rizome Bamboo
Arbré Technologies was brought into the  project because of the company's experience providing RFID-based tracking systems for horticulture businesses and the bamboo industry in particular.
The RFID tracking system from Arbré Technologies will:
Generate the data to help determine the amount of carbon offsets the project produces
Identify optimal plants
Provide data on processing efficiency and other measurements
And much more
Read more about the project in our blog post. Also visit these sites for more details:
In the meantime, we'd love to help you solve your toughest plant-tracking and inventory management problems. Contact us today and see how we can help.